How Long is Recovery From a Blepharoplasty?
The sensitive skin around the eyes often shows signs of aging before the rest of the face. Many people find themselves concerned about puffiness, undereye bags, and drooping eyelids. Blepharoplasty can restore a youthful appearance to the upper or lower eyelids. 
What is a Blepharoplasty?
A blepharoplasty or eyelid lift raises and tightens the upper or lower eyelids. The procedure can also remove excess fat and reduce the appearance of bags under the eyes. For some people, drooping upper eyelids can become so severe that they obstruct your vision. Your insurance should cover a blepharoplasty in this situation. Others have blepharoplasty as a cosmetic procedure to correct puffiness and sagging.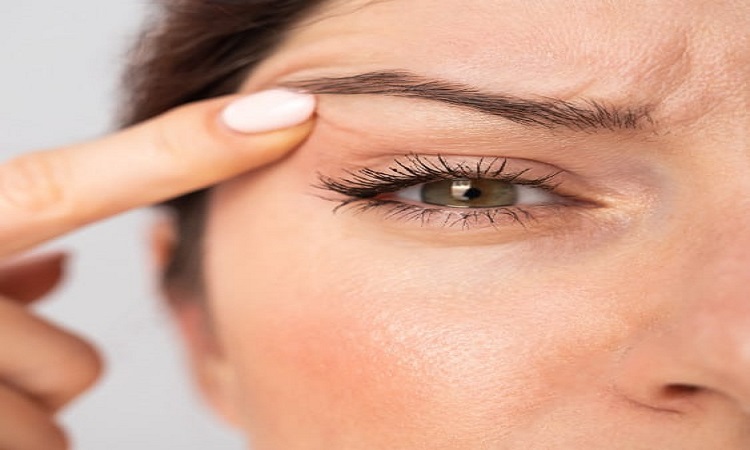 How Does a Blepharoplasty Work?
We use IV and local anesthesia to keep you comfortable during the procedure. Your surgeon will use small, hidden incisions to remove excess skin and fat to smooth and lift the eyelids. When healed, these incisions will disappear into the natural eyelid creases. The procedure typically lasts about one or two hours. You can return home afterward, but you will need someone to drive you.
What is Recovery Like From a Blepharoplasty?
You can expect some minor bruising, swelling, and soreness after your procedure. These will improve each day and should resolve within two weeks. Sleeping with your head elevated or using cold packs can reduce swelling and discomfort. We recommend avoiding areas where you might get dirt or dust in your incisions. You should also avoid sun exposure and strenuous activities during your recovery. Apply any medications as directed and contact your surgeon if you have any concerns.
Request a Consultation
We'd love to help you get all the information you need in order to make the best choice for your eyes. Request a consultation today! Our staff is available and happy to answer your every question.
What Results Will I See After a Blepharoplasty?
You will start to see your results as your swelling improves. Depending on the type of blepharoplasty, you may notice improved vision and smoother, more lifted eyelids. The undereye area can look rejuvenated and youthful without bags or puffiness. Many choose an upper and lower blepharoplasty to rejuvenate the entire eye area. You may also choose a brow lift if you have significant sagging in the brow area. People who have blepharoplasty to improve vision will also see improvements in the appearance of the eye area due to the surgery.
Am I a Candidate for a Blepharoplasty?
People with concerns about sagging and puffiness in the eyelid areas usually make good candidates for blepharoplasty. Ideal candidates for blepharoplasty are in good health and have reasonable expectations for their results. People with certain medical conditions may not be good candidates. Only a consultation can determine whether blepharoplasty may be a good solution for you.
Take the Next Step
To schedule your in-person blepharoplasty consultation, call Alabata Eye Center at (850) 331-3937. A referral is not necessary. Thank you for trusting our professional services!