Selective Laser Trabeculoplasty (SLT)
About Selective Laser Trabeculoplasty (SLT)
Selective laser trabeculoplasty (SLT) is a common safe 'cold laser' procedure to lower intraocular pressure (IOP) in patients with glaucoma.
High pressure inside the eye is caused due to an imbalance in the production and drainage of fluids in the eye. The channels that drain the fluid from inside the eye do not function properly, increasing the IOP. This increased pressure may cause glaucoma or progressive damage to the optic nerves. It may also lead to gradual vision loss.
SLT is an outpatient procedure that reduces this increased pressure inside your eye, thus improving drainage from the eye through the natural channel.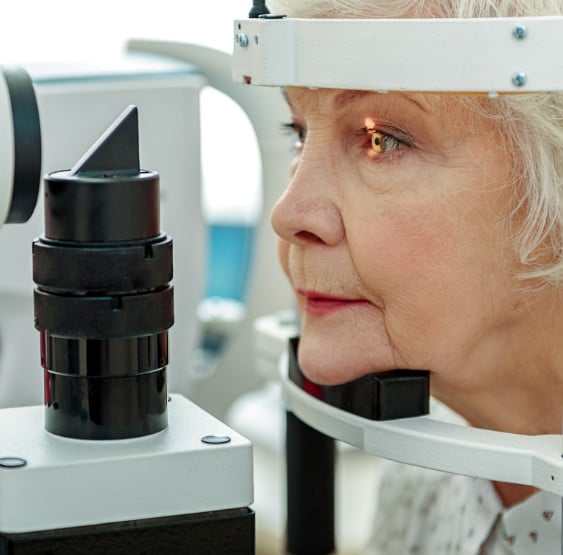 Learn More About Selective Laser Trabeculoplasty (SLT)
Glaucoma is a silent disease and may cause irreversible harm even before there is any detectable vision loss. If you have glaucoma, it is very important that you protect your vision by keeping your scheduled appointment recommended by your ophthalmologist. If you need to, schedule now by filling this form or calling us at (850) 331-3937 to discuss with Dr. Phil Alabata if you are a candidate for SLT Therapy.