How Much Does a Blepharoplasty Cost?
The delicate skin around the eyes can become thinner and lose elasticity as we age. As a result, you may notice sagging eyelids, puffiness, and undereye bags. A blepharoplasty can improve the appearance of the eye area by lifting and tightening upper or lower eyelids. Many people choose to have both simultaneously for complete eye rejuvenation.
What is a Blepharoplasty?
A blepharoplasty or eyelid lift is a surgical procedure that removes excess skin and fat while lifting and tightening. You may consider this surgery if you feel bothered by loose skin and fat around the eyes. This skin can become so loose that it hangs down and obstructs your vision for some people. In this case, a blepharoplasty becomes a functional procedure needed to restore your full range of vision and should be covered by most health insurances.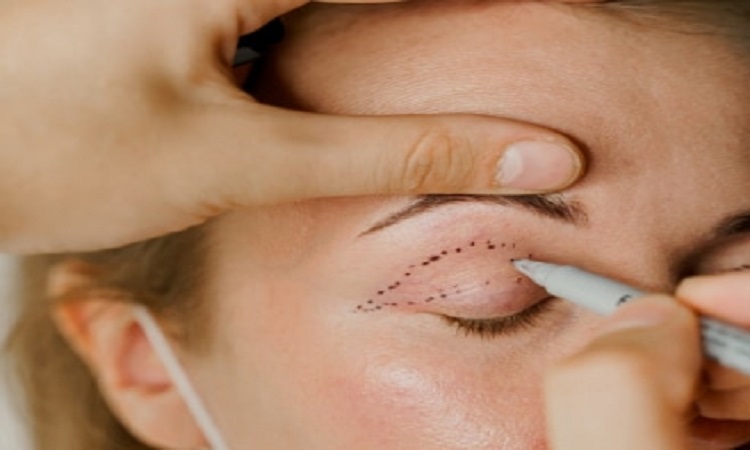 How Much Does a Blepharoplasty Cost?
If not functional, pricing for a cosmetic blepharoplasty will vary depending on where you live and your surgeon's fees. The American Society of Plastic Surgeons reports that the average cost is $4,120. This does not include expenses like anesthesia, medications, or other fees. We welcome you to visit us for a more accurate estimate.
Your health insurance may cover the cost if you have a blepharoplasty to correct skin that blocks your vision. Blepharoplasty to improve the tightness of the lower eyelids will not be covered by health insurance as it is considered to be a cosmetic procedure. We will determine whether you have any vision hindrances due to your upper eyelid sagging during your consultation.
What Can a Blepharoplasty Treat?
A blepharoplasty can improve almost any aspect of the eyelid area. Signs of aging in this area come from poor skin elasticity and sagging of the underlying tissues. After blepharoplasty, you may see improvements, including:
Smooth, lifted upper eyelids
Correction of drooping or overhanging skin
Removal of excess fat
Improved visual function
Tightening of the lower eyelid to correct sagging
Removal of fat pads under the eyes
Elimination of undereye bags
A more youthful and rejuvenated eye appearance
If you had a visual obstruction before surgery, loose skin may no longer limit your peripheral vision. If you feel self-conscious about your aging eye area, you can feel more youthful and rejuvenated following a blepharoplasty.
Request a Consultation
We'd love to help you get all the information you need in order to make the best choice for your eyes. Request a consultation today! Our staff is available and happy to answer your every question.
What is Getting a Blepharoplasty Like?
You can have a blepharoplasty with i.v. and local anesthesia. This keeps you entirely comfortable and minimizes your risks from general anesthesia. The procedure may take one to two hours. You will usually be discharged shortly after the procedure, although your eye area will be swollen, and someone will need to drive you home.
What is Recovery Like From a Blepharoplasty?
Bruising and swelling should decrease after a few days and disappear within two weeks. Avoid exposing your eye area to injury during this recovery time and avoid dusty environments. Cool compresses and sleeping elevated for the first few days is recommended. Most people can return to work a few days after the surgery. You should limit strenuous activity during the two weeks of your healing process.
Am I a Good Candidate for a Blepharoplasty?
If you have loose skin that obstructs your vision, blepharoplasty is a recommended medical procedure to restore proper function. If you want to change the appearance of your eye area, we recommend that you have reasonable expectations, maintain an overall good health, and do not smoke before or after your surgery.
Take the Next Step
To schedule your in-person blepharoplasty consultation, call Alabata Eye Center at (850) 331-3937. A referral is not necessary. We look forward to hearing from you!