About Cataracts
A cataract is when your eye's natural lens becomes cloudy over time. Your lens helps to bend and refract light rays that come into your eye to help you see. The lens is clear early on in your life.
What Are Symptoms of Cataracts?
If you have a cataract, your natural lens has become cloudy. It is like looking through a foggy or dusty car windshield. Things appear blurry, hazy, or less colorful when your lens becomes a cataract, and you may need more light in order to see well or to read.
Most cataracts develop during the normal aging of your natural lens. One of the first symptoms that may be noticed is glare from bright lights, making it difficult to see. This may be more evident at night while driving into oncoming headlights or while walking towards streetlights.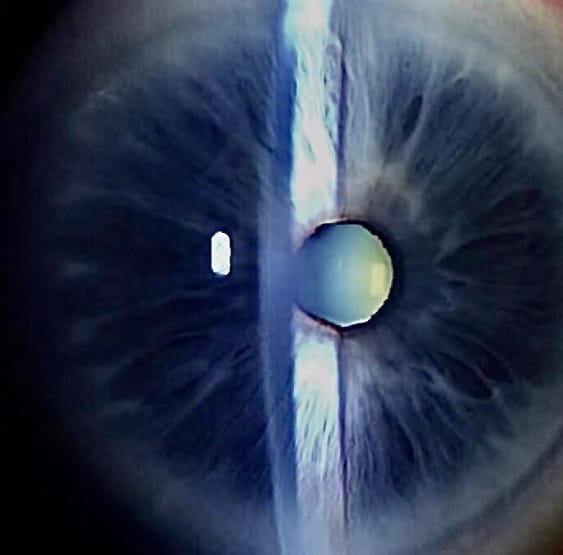 Learn More About Cataracts