What to Expect After an Eyelid Lift
Drooping eyelids and puffy undereye bags can make you look tired. An eyelid lift tightens skin and gives you a brighter, more alert appearance. This procedure works on the upper or lower eyelids to address your unique concerns and may even help you see better.
What is an Eyelid Lift or Blepharoplasty?
You will often hear an eyelid lift referred to as a blepharoplasty. This procedure uses tiny, hidden incisions to lift and tighten the eyelids. An eyelid lift corrects many age-related signs of aging around the eyes. The procedure may be medically recommended if your sagging eyelid skin has started to obstruct your vision. Blepharoplasty can undo many aging effects on the delicate eyelid skin.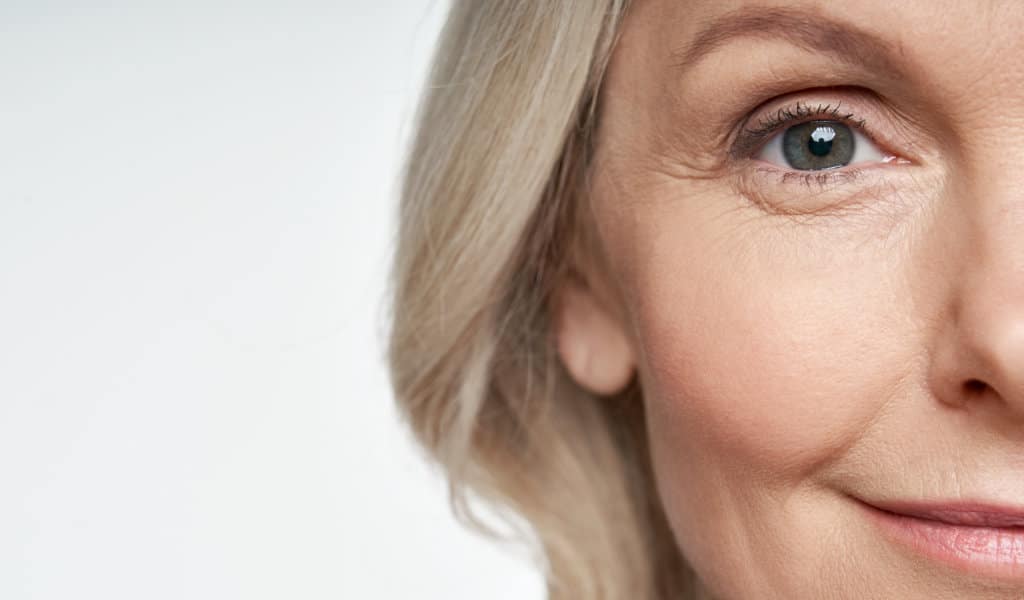 *Individual results may vary
How Does an Eyelid Lift Work?
The details of your procedure depend on the type of eyelid lift and your needs. Blepharoplasty is usually performed using local anesthetics and i.v. sedation. The procedure takes one to two hours, depending on the details and whether you have the upper and lower eyelids treated together.
Upper Eyelid Lift
During an upper eyelid lift, your surgeon uses small incisions hidden in the eyelid's crease to lift and tighten your eyelid skin. They will also tighten loosened muscles and remove excess fat to reduce puffiness.
Lower Eyelid Lift
During a lower eyelid lift, your surgeon will use an incision hidden in the lower eyelid or a crease beneath it. They will also adjust or remove pads of fat that contribute to puffiness and undereye bags.
What to Expect After an Eyelid Lift?
Most people experience minor bruising and swelling in the eye area after blepharoplasty. These effects last about two weeks. During this time, you should avoid strenuous activities, swimming, or exposing your eyes to dust or airborne particles. You can resume your usual activities after two weeks. Some people return to work after a few days, while others may take longer to let some visible effects fade.
Swelling after surgery will make your eye area look different than your final results. As the swelling resolves, your desired results will become visible after about two weeks. You will have several follow-up visits to monitor the healing process and address any of your concerns.
Request a Consultation
We'd love to help you get all the information you need in order to make the best choice for your eyes. Request a consultation today! Our staff is available and happy to answer your every question.
What are the Benefits of an Eyelid Lift?
Blepharoplasty is a powerful way to restore the eye area. This rejuvenation can give your entire face a brighter, more alert look. Benefits of an eyelid lift include:
Quick recovery
Elimination of drooping or sagging lids
Correction of undereye bags
Potential improvements in blocked vision
Less eye strain from heaving, sagging lids
Rejuvenated facial appearance
An eyelid lift can be combined with other procedures like eyebrow ptosis repair. This procedure corrects drooping brows for a more lifted appearance and possibly improved vision. These procedures make the eyes look wider, brighter, and more alert.
Am I a Good Candidate for An Eyelid Lift?
Those with no major health problems usually make good candidates for an eyelid lift. Candidates should have reasonable expectations and can take the appropriate time for recovery. You may not be a good candidate if you have poor health.
Take the Next Step and Enjoy Clearer Uncorrected Vision
To schedule your in-person eyelid lift consultation, call Alabata Eye Center at (850) 331-3937. A referral is not necessary. Thank you for trusting our professional services.