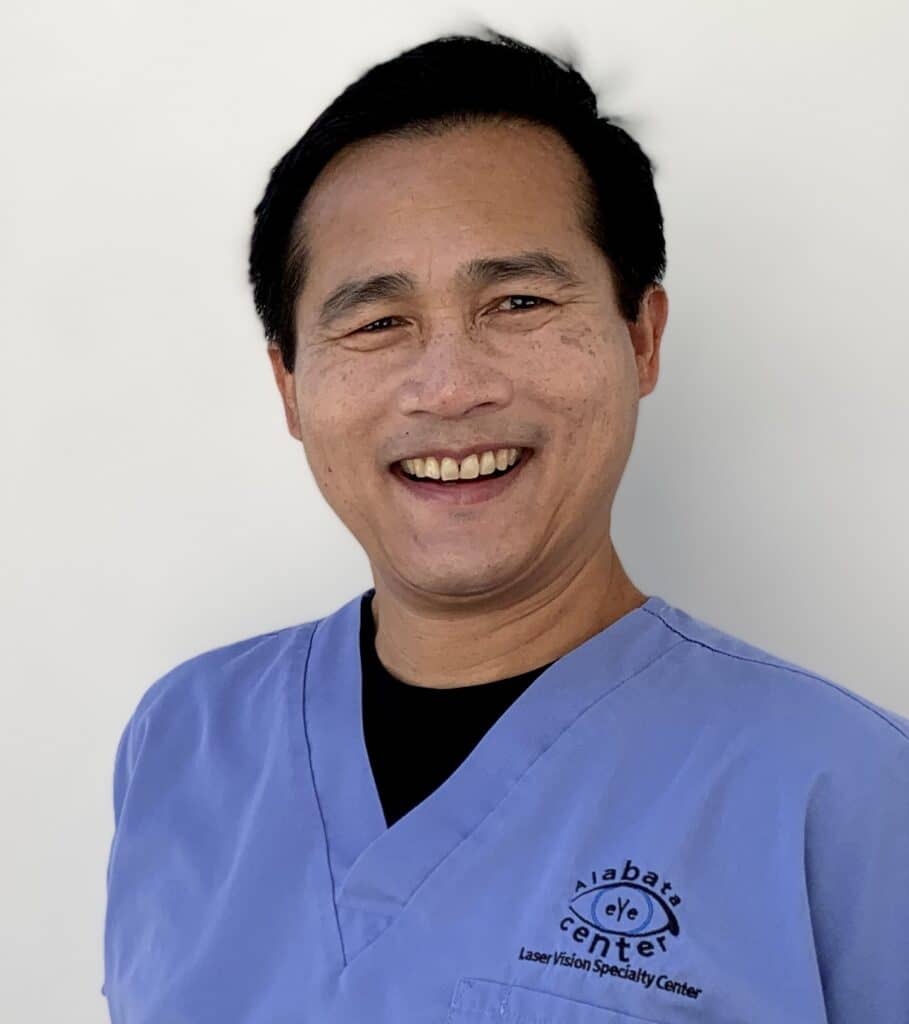 Dr. Phil Alabata
Phil Alabata, D.O. completed his ophthalmology residency at the world-renowned Brooke Army Medical Center in San Antonio, Texas. He completed his Glaucoma Fellowship at the distinguished Emory University School of Medicine in Atlanta, GA. He trained and staffed ophthalmology residents in both eye care and surgical techniques at Grady Memorial Hospital in Atlanta, Georgia, and the University of Florida Health in Jacksonville, Florida.
Dr. Alabata practiced as a military physician for nine years and was instrumental in providing LASER VISION correction surgeries for special operations soldiers by innovating Fort Benning's Warfighter Refractive Eye Surgery Program, one of many throughout the world. He served as the Chief of the Department of Ophthalmology and Assistant Chief of Surgery at Martin Army Community Hospital at Fort Benning, Georgia.
Dr. Alabata brings over 20 years of experience and proficiency in many different areas of eye surgery. He is a Diplomate of the American Board of Ophthalmology, a member of the American Academy of Ophthalmology, American Society of Cataract and Refractive Surgery, Florida Society of Ophthalmology, Society of Military Ophthalmologist, Florida Osteopathic Medical Association, Emerald Coast Health Alliance, and the American Medical Association.
Board Certified Ophthalmologist •
LASIK Surgeon •
LASER-Assisted Cataract Surgeon •
Fellowship Trained Glaucoma Specialist
Dr. Alabata is proficient in:
State of the art LASIK surgery, Small Incision Lenticule Extraction (SMILE), Photorefractive Keratectomy (PRK) and Phototherapeutic Keratectomy (PTK)
Customized Femtosecond Laser-Assisted Cataract Surgery utilizing Presbyopic Correcting Intraocular Lenses
Yag Laser Capsulotomy for secondary cataracts
Glaucoma Laser Surgery (SLT, Yag Peripheral Iridotomy)
Minimally Invasive Glaucoma Surgeries (Xen Gel Stent, Hydrus Microstent, iStent Inject)
Eyelid and Eyebrow Surgeries