How is Blepharoplasty Done?
As we grow older, our skin thins and muscles weaken, causing sagging skin. In some cases, this laxity may cause vision concerns that need treatment. At Alabata Eye Center, blepharoplasty rejuvenates the eyes by improving patients' vision with smoother, more alert eyes and long-lasting results. 
What is Blepharoplasty?
Blepharoplasty, commonly referred to as an eyelid lift or eyelid surgery, corrects loose skin, under-eye bags, fatty deposits, and folds around the eyelids. Eyelid surgery may be performed on both the upper eyelids or lower eyelids.
When performed by an ophthalmologist, blepharoplasty improves the functionality of the eyelids by removing excess skin that blocks peripheral vision. In these cases, most insurance agencies may cover our patients' surgeries. Lower eyelid surgery is typically cosmetic, making the patient responsible for the total cost.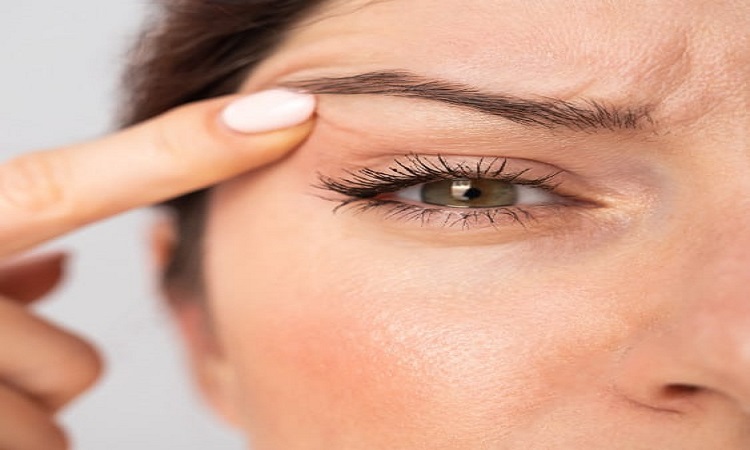 How Does Blepharoplasty Work?
During your blepharoplasty appointment, Dr. Alabata will use IV sedation and local anesthesia. After the anesthesia numbs the area, he will make tiny incisions along your natural creases, removing excess skin and repositioning fat deposits and underlying muscles on the eyelids. Your natural eyelid folds will hide these incisions.
Most surgeries last one to two hours, depending on your desired outcome, and many patients are discharged shortly after their procedure. We recommend asking a trusted friend or family member to drive you home after your blepharoplasty.
How Much Does Blepharoplasty Cost?
According to statistics from the American Society of Plastic Surgeons, the average cost of a blepharoplasty is $4,120, not including anesthesia, medications, or other fees. Most health insurances cover eyelid surgeries that correct sagging skin that blocks peripheral vision. 
How Long is Recovery from Eyelid Surgery?
After your surgery, you may experience minor bruising, swelling, and soreness for up to 2 weeks. We recommend sleeping with your head elevated and using cold packs to minimize swelling and improve your recovery. 
To prevent infection, darkening of incision lines, or other complications, we recommend avoiding dirty or dusty areas, direct sun exposure, and strenuous exercise. Please apply medications as directed by Dr. Alabata and contact the Alabata Eye Center with any questions you may have.
What Questions Should I Ask Before Blepharoplasty?
We recommend asking for details about your surgery and recovery during your consultation. Each patient is unique. Some common questions we recommend asking include:
Is there any preparation I should do before surgery?
How long will my surgery take?
What are my surgeon's qualifications?
May I see the results from other eyelid surgeries?
Is my surgeon specialized in eyelid surgeries?
At Alabata Eye Center, we provide the best results for our patients. Dr. Alabata has over 20 years of eye surgery experience and helping patients restore their sight. 
Request a Consultation
We'd love to help you get all the information you need in order to make the best choice for your eyes. Request a consultation today! Our staff is available and happy to answer your every question.
Am I a Good Candidate for Eyelid Surgery?
You may be a good candidate for eyelid surgery if you struggle with sagging skin on the upper or lower eyelids, puffiness, or under-eye bags. We recommend eyelid surgery for patients struggling with peripheral visual functionality. You may include a brow lift if you experience significant sagging in the eyebrows.
To find out if blepharoplasty may help your visual concerns, schedule a consultation with Dr. Alabata at the Alabata Eye Center.
Take the Next Step
To schedule your in-person blepharoplasty consultation, call Alabata Eye Center at (850) 331-3937. A referral is not necessary. Thank you for trusting our professional services!