How Long Does LASIK Last?
Many people today wear corrective eyeglasses or contact lenses in order to clear their vision. The most common cause of blurry vision is a refractive error. This is where the shape of the eye prevents images from focusing onto the retina clearly. LASIK eye surgery can correct refractive errors and allow for clearer vision without or with little assistance from eyeglasses or contact lenses.
What is LASIK Eye Surgery?
LASIK eye surgery is an in-office corrective eye surgery performed with medical lasers. LASIK eye surgery corrects nearsightedness (myopia), farsightedness (hyperopia), and astigmatism.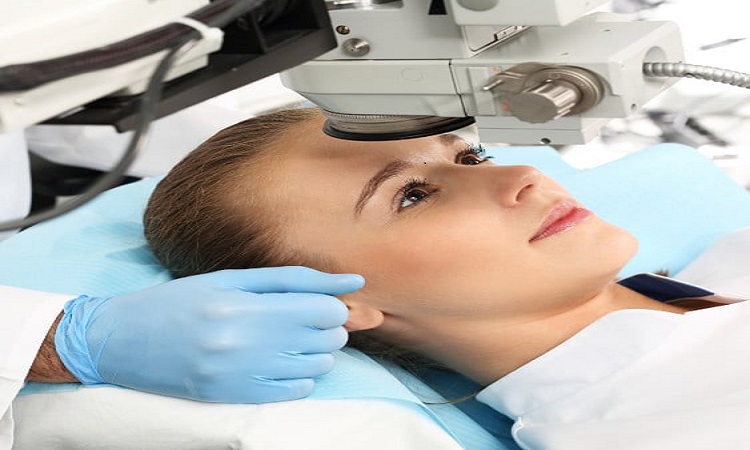 The outpatient eye surgery takes approximately 20 to 30 minutes to complete. It is a relatively short and very tolerable procedure for most. Before the surgery, an eye-numbing medication is used to prevent eye discomfort. A light sedative may also be offered if deemed necessary. A femtosecond medical laser creates a thin surgical corneal flap. Dr. Alabata gently lifts this flap to allow an advanced excimer laser to reshape microscopic layers of tissue. This is what corrects vision. Once the correction is complete, the flap is returned to its proper position and the eye immediately starts to heal.
How Long Does LASIK Correction Last?
While the effects of LASIK eye surgery are permanent, the benefits can decrease over time as the eyes age. About 10-12% of patients will need an enhancement surgery because of anatomical changes to the eyes. As the eyes continue to age, one will eventually require reading glasses for near work.
Request a Consultation
We'd love to help you get all the information you need in order to make the best choice for your eyes. Request a consultation today! Our staff is available and happy to answer your every question.
LASIK Eye Surgery Recovery
Following laser vision correction surgery, one's eyes may be irritated, gritty, itchy, and watery. One may experience some minor discomfort for the first few hours, which will then start to dissipate. While you will see better the day after surgery, your vision may be a bit blurry or hazy immediately afterwards. These temporary vision difficulties usually clear up after the first few weeks. Although your vision will be clear the following day, it can take about 2 – 3 months before your vision fully stabilizes and your eyes completely heal.
Following the medication drops and lubricant drops regimen as instructed leads to quicker healing and optimal results. Dr. Alabata may ask you to wear LASIK eye goggles when you sleep. Refrain from water activities such as swimming and hot tubs for a minimum of 2 weeks after the surgery.
Dr. Alabata will schedule regular appointments one day, one week, 6 weeks, and 3 months after the surgery to check your progress.
Am I a Good Candidate for LASIK Eye Surgery?
Dr. Alabata has been performing LASIK eye surgery since 2002. With experience and professionalism, he provides excellent support and results in the surgery. The best candidates have stable eyeglasses or contact lens prescriptions for at least one year.
You should be at least 18 years old and have healthy corneas with no conditions such as severe dry eye syndrome, cataracts, glaucoma, or corneal scarring. PRK may be an alternative treatment to discuss during your consultation if you have a thin cornea or extreme dry eyes.
Take the Next Step
To schedule your in-person LASIK consultation, call Alabata Eye Center at (850) 331-3937. A referral is not necessary. Thank you for trusting our professional services.