Laser vision correction allows patients to reduce or eliminate their need for glasses and contacts. It corrects refractive errors, changing the angle of light entering the eye to improve nearsightedness, farsightedness, and astigmatism. LASIK is an outpatient procedure that uses lasers to improve your vision in less than half an hour.
What is LASIK?
Laser-assisted in situ keratomileuses (LASIK) reshapes your cornea, the clear structure covering the front of the eye. When light enters the eye, the cornea should help it focus on the retina, giving you clear vision. If the light does not focus where it should, your vision will be blurry. LASIK changes the shape of the cornea, so light enters at the correct angle.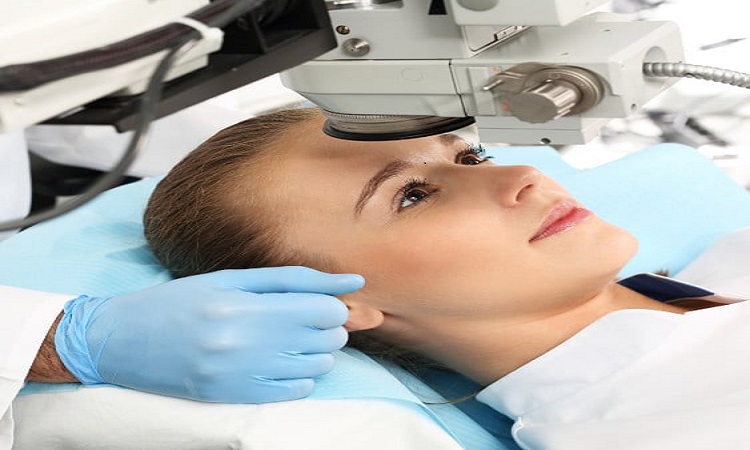 How Does LASIK Work?
Your LASIK procedure will start with numbing eye drops to keep you comfortable. A femtosecond medical laser creates a flap in the cornea's outer layer. Lifting this flap out of the way lets a precision excimer laser remove extremely thin layers of corneal tissue to achieve the desired shape. The procedure usually takes less than 30 minutes, although the laser correction only takes a few seconds.
LASIK Pros and Cons
LASIK has become the most common household name in laser vision correction. Safe and highly effective, LASIK provides excellent vision correction. Other advantages and disadvantages include:
Pros
Return to most activities within a day or two
Treats nearsightedness, farsightedness, and astigmatism
Reduce or eliminate your need for glasses or contacts
Cons
Slight risk of flap complications
Not recommended for those with thin corneas
May increase the risk of dry eye
What is Recovery Like After LASIK?
Some patients notice temporary dryness or sensitivity for a few days after LASIK. Your vision will start to improve within a day after your procedure. You can return to most normal activities, including driving, within a day or two. You will need to protect your eyes from dirt, dust, and debris for at least two weeks. You should also avoid water activities like swimming during this time. Apply all eye drops as instructed to make sure your eyes heal well.
Request a Consultation
We'd love to help you get all the information you need in order to make the best choice for your eyes. Request a consultation today! Our staff is available and happy to answer your every question.
What Results Will I See With LASIK?
Most patients have clearer vision the day after their LASIK procedure. Your vision may continue to improve for up to six months. Over 90% of patients have 20/20 vision or better without their glasses or contacts. Some patients may still need corrective lenses for activities like reading or night driving.
Am I a Good Candidate for LASIK?
You may be a good candidate for LASIK if you meet the following criteria:
You are over 18
You have had a stable prescription for at least one year
You have healthy corneas
You have no eye health issues such as glaucoma
You have a refractive error within the range that LASIK can correct
Take the Next Step
To schedule your in-person LASIK consultation, call Alabata Eye Center at (850) 331-3937. A referral is not necessary. Thank you for trusting our professional services!